Monday
What would the Ponderosa look like if Adam had built it in the 21st Century? All the Cartwrights would certainly have updated tastes and 21st Century ideas to suggest to Adam -- so this week I'm presenting Adam's designs from a modern perspective.
This week's ADAM POD is about our Adam, who was born in 1985. As architect and designer of the Ponderosa ranch house, he put the final touches on it just last year. It was a long process, and of course he relied heavily on the opinions of Ben, Hoss, and Little Joe, especially for their own individual rooms.
Since Ben probably has the most say-so on the ranch, today's post is a picture of Ben's bedroom as it would appear if it were built last year. Ben says Adam has designed this room with a tone that suits him perfectly.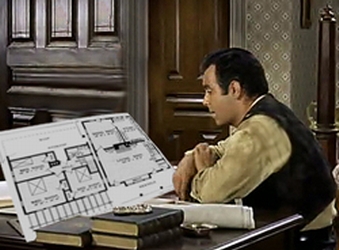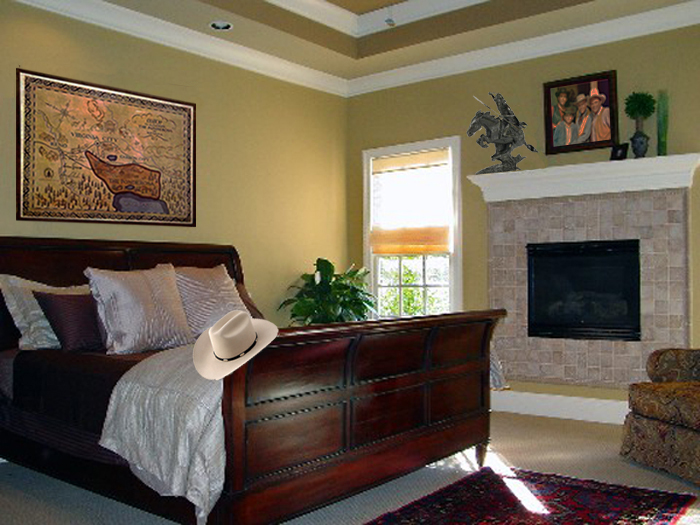 Design by Adam Cartwright (assisted by Peg)