Biography of Nancy Deale Greene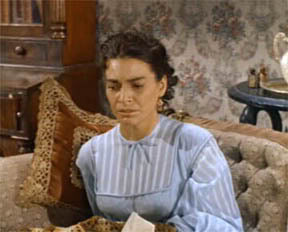 (Photo from "Death At Dawn")

by A Ponderosa Pine


If all anyone knows about Nancy Greene is that she appeared in a Bonanza episode and later married Lorne Greene, they have missed out on knowing a very intelligent, talented and fascinating lady!

Nancy Ann Deale was born in 1933 in Bethlehem, Pennsylvania, where her father was attending business school. Her mother was an Olympic swimmer. Eventually the family moved to Greenport, New York, where her father went to work on Wall Street as a bond trader, specializing in Canadian bonds for institutions. When Nancy was a teenager, the family made another move, this time to Toronto, Canada, so her father could attempt to save the business he and his partners had begun.

Nancy loved Toronto, and remembered listening to The Voice of Canada on the radio. Like millions of other Canadians, she loved to listen each night to "the beautiful, mellifluous voice deliver the world news at mealtime." She imagined that a tall, dark and handsome man should belong to such a voice, but believing nature could never be so generous, pictured a short, thin, bespectacled, balding gentleman instead. However, a few years later, Nancy was in for a wonderful surprise when she met the dean of the Academy of Radio Arts, Lorne Greene. She immediately recognized his voice, and described him as "a perfect match for the voice, saying it belonged to a tall, dark and very handsome man with a penetrating gaze."

After attending the school that Lorne started (which taught the fundamentals of broadcasting), Nancy moved back to New York when she received a scholarship to the Neighborhood Playhouse School of the Theatre. Nancy studied there and did some off-Broadway productions, but eventually moved to California where she appeared in stage and screen productions. And it just so happened that Lorne also moved to California and became one of the stars of a new TV show entitled Bonanza!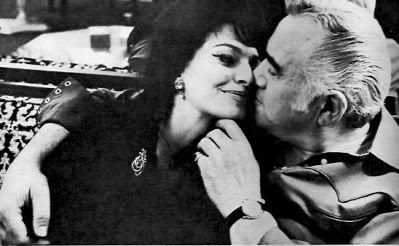 By this time, Lorne was divorced from his first wife, and he and Nancy began dating. Nancy also began bugging Lorne about getting her an audition for a guest star role on his show. As it turned out, she was hired without an audition, and on April 30, 1960, she appeared as Beth Cameron on the episode entitled "Death At Dawn".

However, Nancy was a little disappointed in her part, saying it was a goody-two-shoes role ".I wanted to play a wicked barmaid or killer or something!" But she was happy to be the female guest star on an all-male show! Soon afterwards, Nancy left acting to take up a new passion, writing. She began by writing scripts and story ideas and then eventually started writing poetry, becoming an award-winning, published poet. She also took up decorating and painting, and presented Pernell Roberts, Dan Blocker and Michael Landon with oil portraits of themselves as the Cartwrights!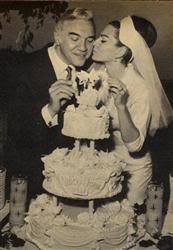 After knowing each other for about three years, Nancy and Lorne were married on December 28, 1961. Although no longer acting, Nancy would go at times with Lorne on personal appearances when Dan Blocker was unable to go. She would wear Dan's hat on stage, and she and Lorne would tell jokes and sing together, songs such as Side By Side, and Nancy enjoyed these times. She also would occasionally visit the studio or go on location with Lorne when he was filming Bonanza. Regarding the other actors in Bonanza, Nancy had the following to say "we mostly socialized with the Blockers, somewhat with Michael Landon. Dan was more like a family man, you know. Pernell we were friendly with in the early years. But, you know, Pernell only stayed six years on Bonanza. He got along with Lorne and Lorne with him, but he was more a loner."
On January 6, 1968, Nancy presented Ben with a baby daughter, Gillian Donna. The baby was born a month premature, and Lorne and Nancy had been concerned about the pregnancy due to Nancy's age, but the baby was healthy. Nancy was a devoted mother to Gillian, but as her daughter grew older, Nancy was able once again to do more things outside the house. She enrolled at UCLA to study Russian and Chinese, and having already been involved in trying to get the Equal Rights Amendment passed a few years earlier, she returned to the political arena.

This time she became involved in political campaigns, particularly that of Hubert Humphrey's bid for the presidency, since he was a friend. Nancy was elected as a Humphrey delegate to the 1972 Democratic Convention. She also served on the National Women's Political Counsel as a member of the policy committee and was the Speaker's Chairman for the National Women's Political Causes in Southern California, which helped prepare women to enter politics. Her other political involvements included being co-founder of the National Women's Political Caucus and vice-president of the American Civil Defense Association.

Lorne Greene was hospitalized in August 1987 due to a bleeding ulcer. Lorne and Nancy had both been devastated over the death of Dan Blocker in 1972, but were grateful that the two remaining members of the original Bonanza cast, Pernell Roberts and Michael Landon, came to visit Lorne in the hospital. Nancy was there at the time that Pernell visited and she later reported "Pernell broke down into tears. We hugged each other; he was very moved. I think he was very fond of Lorne. But he was not a very demonstrative person. He didn't wear his emotions on his sleeve." Of Michael, Nancy commented "I was not there when Michael came, but I'm sure he felt really, really bad as well."

Complications set in, and on September 11, 1987, Lorne passed away and was buried at Hillside Memorial Park in Los Angeles.

After his death, Nancy continued to work on making this world a safer place in which to live. Having studied Russian and foreign policy, Nancy was an expert on the relationships of the U.S. and Soviets and the facts about Cold War strategy. She wrote and co-wrote papers on defense issues, and went on to become a charter member of the Center for Security Policy and a member of the Association of Former Intelligence Officers, befriending both former KGB operatives as well as former CIA officials. She was also a founding member of Doctors for Disaster Preparedness, which promoted homeland defense (long before September 11, 2001) and preparedness for disasters of all kind.

Sadly, Nancy lost her life to cancer on March 2, 2004, at age 70. She was buried in California next to Lorne, and her daughter asked that memorial donations be sent to The American Civil Defense Association, of which Nancy was a member and enthusiastic supporter.

Nancy's legacy will live on for many years to come.

(Linda Bennett with her daughter and baby Gillian in Nancy's lap)



Sources:
Bonanza Gold, Volume II, Issue Two, April, May, June 2004
Bonanza Gold, Volume II, Issue Three, July, August, September 2004
TV Radio Mirror, Volume 62, No. Six, November 1964
TV People, Collector's Edition # 1